2022 Kruise Exclusive,
Gene Simmons Rockstar Bass Experience
Details below…
The RockStar Experience includes:
1. The Bass Signing / Meet & Greet
Choice of Gene Simmons Bass signed & personalized by Gene Simmons
Bass Certificate of authenticity signed by Gene Simmons
Hard Shell Gene Simmons bass case signed by Gene Simmons
Private Meet & Greet with Gene Simmons with up to THREE guests (total of 4 people)
*Please note: While meeting and chatting with Gene, you can ask Gene…ANYTHING!!
You will find that Gene Simmons is very down-to-earth, funny, and knowledgeable on almost any subject.
Photos and video are allowed with your own cameras
Up to 4 other items (TOTAL- NOT PER PERSON!) of memorabilia autographed by Gene Simmons (no other instruments or pickguards)
 (2. The GENE SIMMONS Exclusive Bass Buyers Event! (yep, included w/ your pkg!)
Every few Kruises we like to switch up the exclusive GS Bass Buyer event and the upcoming Kruise is NO exception!
You and ONE guest (your other guests can attend as the audience!) will be invited to participate in a very unique and super fun
event WITH GENE SIMMONS.
The event will include food & drinks, fun GS-themed credentials & "thank you goodies"! 
Picture Gene Simmons as a combination of Simon Cowell & Chuck Barris from The Gong show! (scary and hilarious right?)
Then, imagine the stage consisting of Singers, Air Guitarists (holding a PS guitar!), Air Bassists (holding a GS Bass!), Air Drummers (sitting at a real kit), and Back-up Dancers…performing a KISS Song, in front of GENE SIMMONS!
And yes, Gene will review each "band performance" after their one-song set. (We will video this? Oh, you betcha!)
You'll be judged on talent, originality, and of course, style…meaning "Do you LOOK like RockStars!!

Then, GENE SIMMONS WILL GET ON STAGE AND PERFORM WITH THE WINNING BAND!!

*In Mid-August, all Bass Buyers will be sent a questionnaire and event info via email. We'll gather the info returned to us, and send you your assigned event details so you'll have time to connect with your assigned bandmates and begin creating a Gong-Show/American Idol/Who's got Talent Performance/let's have fun, performance!!
RULES? Of course, there are a few Rules!…
We will post rules/regulations regarding the exclusive event when we send out the email in August!
* UPGRADE TO THE ULTIMATE GENE SIMMONS STAGE PLAYED EXPERIENCE,..Yep, Gene Plays YOUR Bass on stage!!
Costume Show 1 or 2 Stage played packages include everything in the ROCKSTAR Bass package listed above (including Exclusive dinner for 2) and…
The Demon himself will play YOUR BASS on stage in front of you and thousands of fans and then walk that Bass backstage after the show, hand it to you, personalize and sign it to your liking along with a Certificate of Authenticity and a Hard Shell Demon Bass Case, all while we snap tons of professional photos of your incredible experience with Gene Simmons.
*Stage played Basses are modified for Gene to use on Stage as he is actually playing your bass on stage.
KISS concert /Kruise tickets not included in pkgs
Back to Kruise Bass Selection Pricing Page
To purchase or inquire about payment plans, email-  info@GeneSimmonsAxe.com or call 310-994-0566 
How will we get to the private area for our M&G Experience
A few weeks prior to the Kruise you will receive a detailed email with your instructions on where we will be meeting you on board the ship. Once we are together… you and your guests will be escorted by us to MEET GENE SIMMONS.
Will you be offering Shipping services if I purchase a bass?
Yes, but details and cost will follow as we get closer to Kruise.
Will my Meet & Greet take place on a day when we are docked in for land visits?
No…please feel free to make plans. Your GS experiences will take place on days at Sea.
May reserve a Bass pkg with a deposit and then make payments?
Yep! If you are not ready to pay in full for your Gene Simmons Meet & Greet Experience, we have a very simple & easy payment plan.
All invoicing is done online and a deposit of $500 or more secures your Meet & Greet Bass Experience reservation.
From there you can make payments at your leisure.
As long as the package is paid in full by the date of the event, you are good to go!
Each time you make a payment you as well as us, will receive an email with the payment amount and the new balance due. Payments can be made with any credit card or your own bank account and is completely secure.

Join the Gene Simmons
Meet & Greet Experience Email List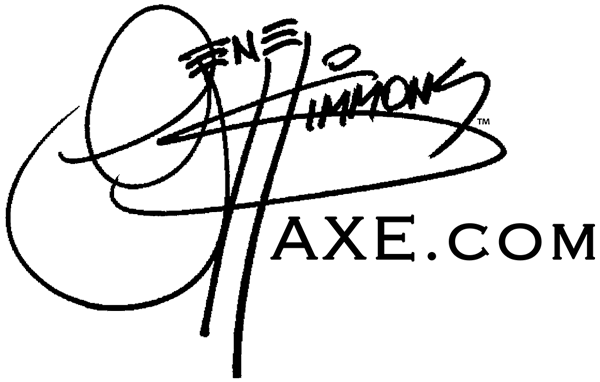 About Us
Join Gene Simmons, The God of Thunder himself, as we debut an exclusive collection of 20 personally-owned iconic GENE SIMMONS one-of-a-kind hand painted and sculptural Fine Art Bass Guitar Masterpieces.
Wall Of Fame
THE GENE SIMMONS BASS OWNERS WALL OF FAME.
Personal messages from members of The Gene Simmons Bass Collectors Club.
Meet Gene On Tour
We will meet you at a designated area at the venue, prior to the show to organize details etc. After the show, you and your guests will be escorted backstage to MEET GENE SIMMONS, in Make-up!